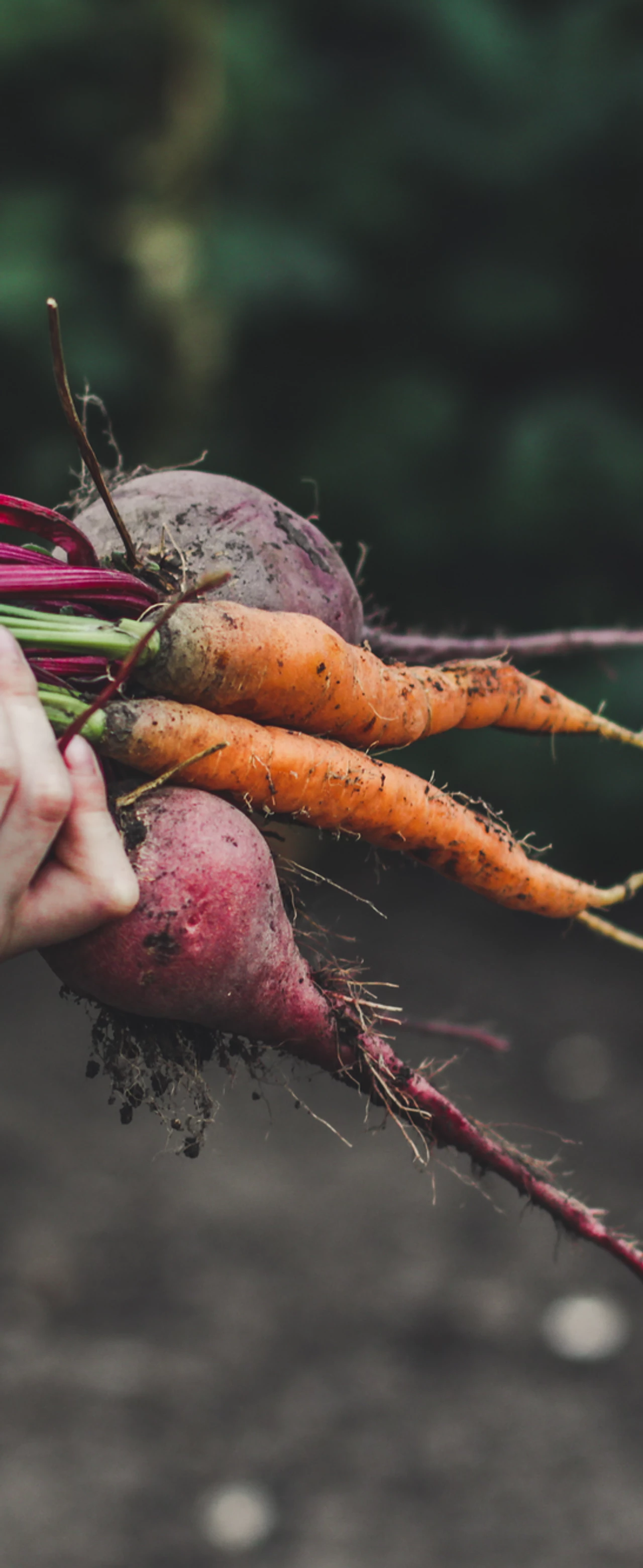 WORKING LOCALLY FOR A SUSTAINABLE PLANET
We started our Krishna Eco Farm project in 2012. It is a therapeutic gardening project based on a smallholding in Lesmahagow, South Lanarkshire. We welcome people from all walks of life to experience a healing lifestyle away from the troubles of city life.
​
The aims of our eco farm are to:
1) educate people in how to grow vegetables in a sustainable and environmentally friendly way
2) increase well-being and mental fitness through therapeutic gardening and mantra meditation
3) support young people, people with minor mental health issues and people in recovery from addiction
​
We have hosted over 800 people since 2012.
We work mainly with young people whom we host for a residential voluntary placement of up to one month. We also support people with mild mental health issues and people in recovery from addiction on a case by case basis. We have two alpacas, a community orchard, an acre of walled gardens, four greenhouses, a biomass boiler and two wind turbines.
​
As well as heritage craft and gardening activities in a relaxed and social setting we provide access to yoga, meditation and a wide range of alcohol and intoxication-free social events at the farm and at our Glasgow City-centre venue Om Sweet Om.
ACTIVITIES AT THE FARM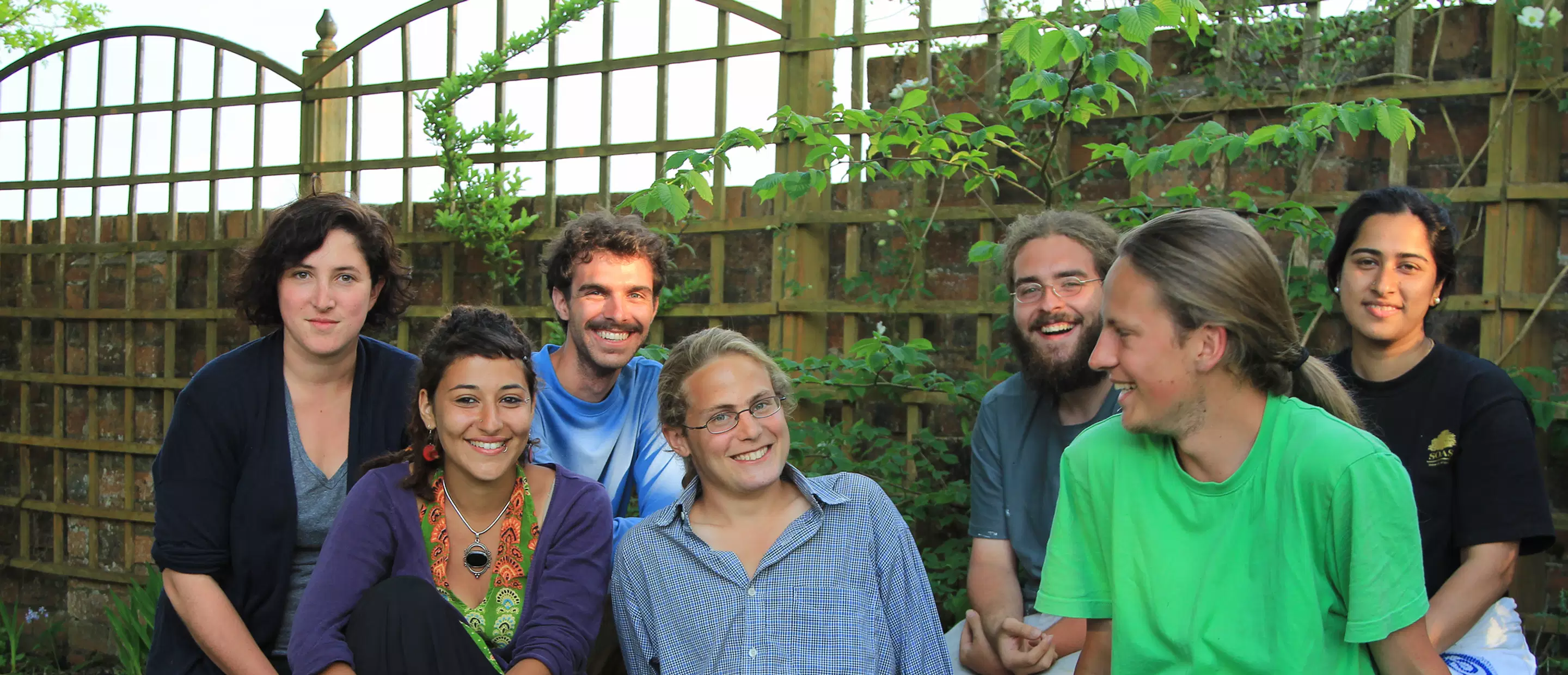 HORTICULTURAL THERAPY
Our model of social inclusion means that we support people facing barriers to learning new skills, becoming part of a team and improving their health and wellbeing. We are committed to supporting marginalised and stigmatized groups and accept on a case by case basis self referrals of people with mental health and addiction issues. We tailor our volunteering opportunities to specific cases as part of an individual's recovery.

Krishna Eco Farm is an innovative agricultural research project with a mission to empower individuals to make a tangible contribution to their communities. We focus on the interests and abilities of our volunteers rather than on their illness, disability or difficulties. We offer a wide range of opportunities from horticulture and conservation to animal care and textile crafts.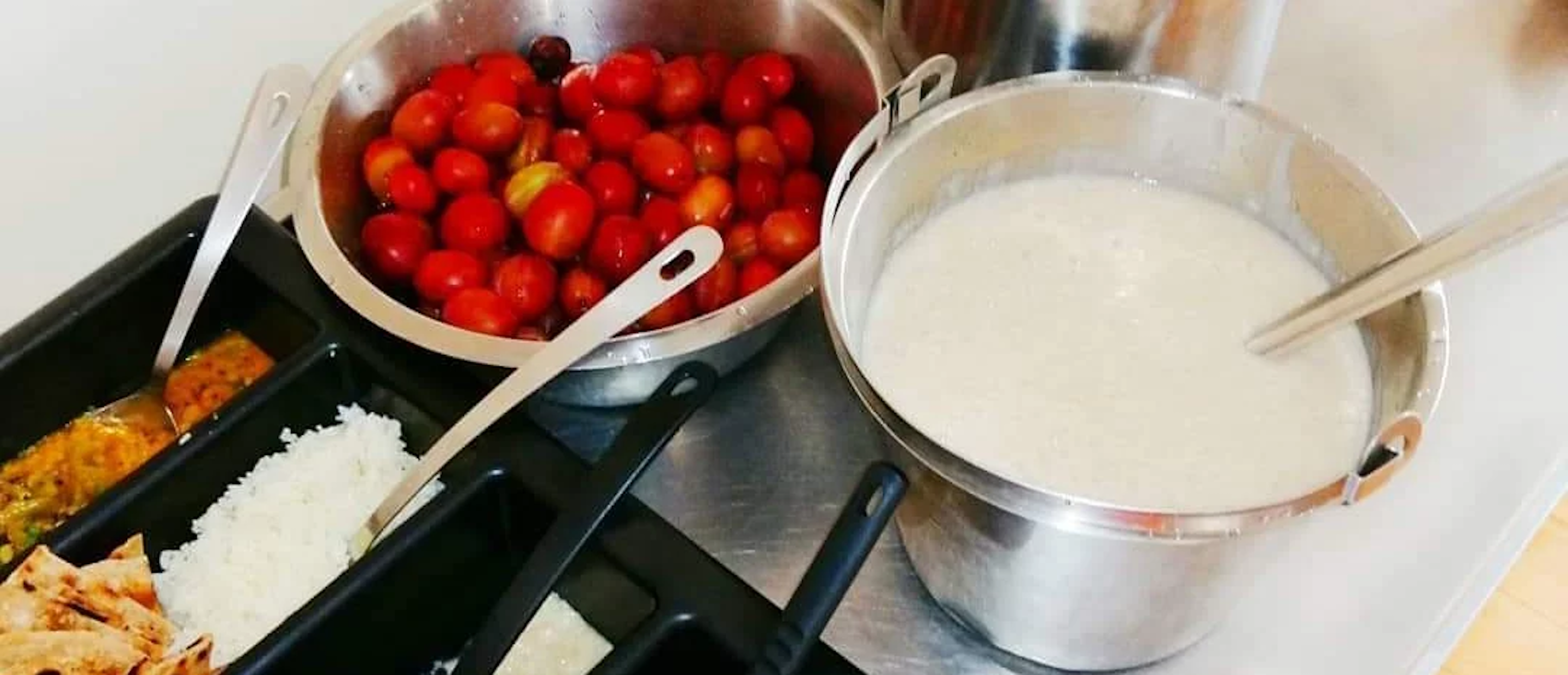 ETHICAL FOOD
At Krishna Eco Farm we take responsibility for the ethical standards of food production at every level of production. We use both traditional techniques and new innovations to harness the abundance of nature and provide nutrition dense, guilt free food. Krishna Eco Farm means:
-the ethical treatment of animals
-taking responsibility for the preservation of soil fertility for future generations
-taking personal responsibility for our actions
-realising the inherent value of life and the contribution we can all make to nourish our communities.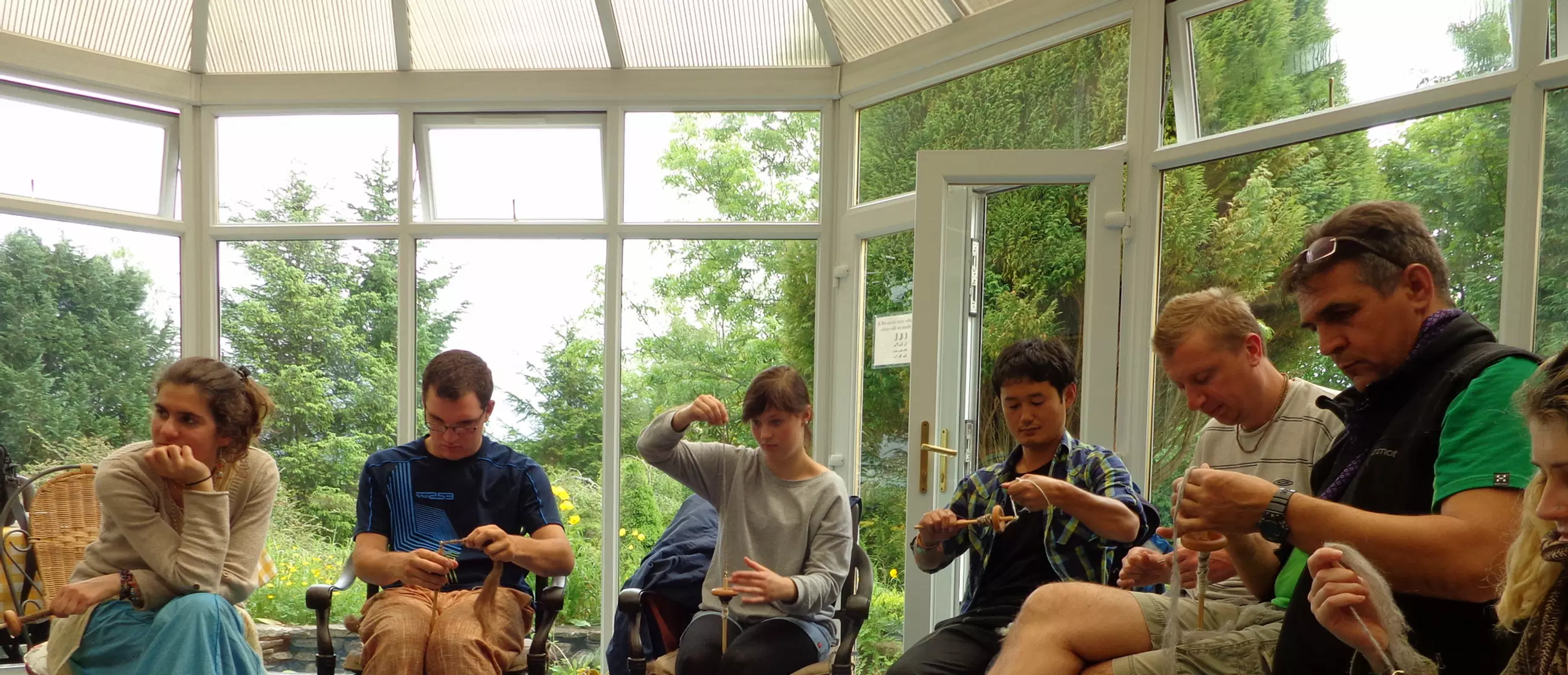 HERITAGE CRAFTS & SKILLS
Krishna Eco Farm aims to bring farming back to life for young people by preserving and practising heritage crafts and skills. We have run workshops in drystone dyking, hedge laying, pottery, wool spinning, how to scythe grass to make hay, and jam making. Because we understand the changing ecology of the upland and lowland landscapes and the resonance of heritage farming for our times (in respect to food sustainability, health and well-being) we make an effort to explore the rich cultural heritage of Scotland.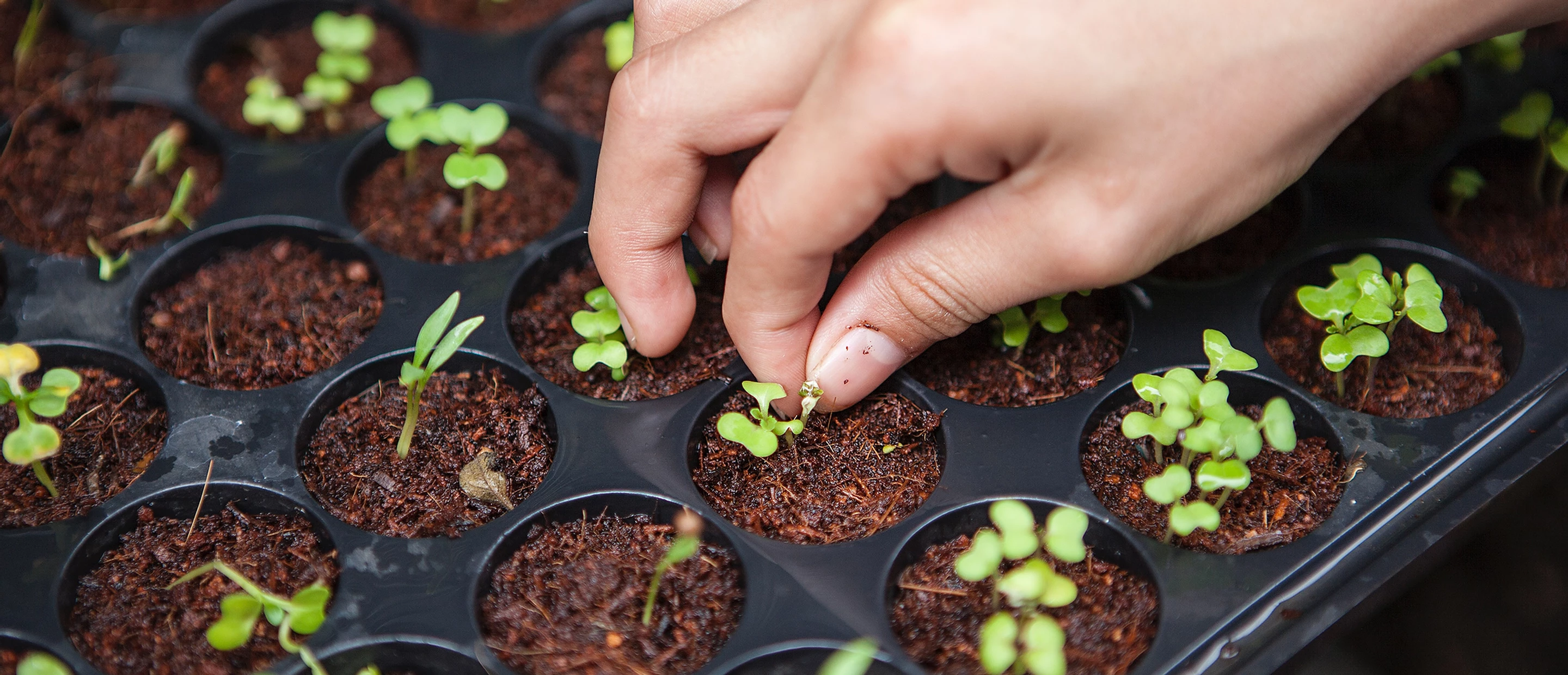 ORGANIC VEG AND FRUIT
SEED BANKING
Krishna Eco Farm utilizes a growing system of cultivation that avoids artificial chemicals and sprays, and animal remains from slaughter houses. Fertility is maintained by vegetable compost, green manures, crop rotation, mulches, animal manures and any other method that is sustainable, ecologically viable and not dependent upon animal exploitation. This will ensure long term fertility and wholesome food for the current and future generations.
Our work:
1) improves animal welfare by omitting the use of meat industry by-products such as fish, blood, bone, hoof and horn in vegetable production, thereby improving the ethical and nutritional quality of vegetables and grains
2) protects the environment by working without fossil fuels, and using the land sustainably in our methods of growing, processing and distribution.
We are committed to developing the most nutrient-dense and digestible carbon negative vegetables and grains possible, within the context and constraints of a changing climate. We want food that's fair, healthy, affordable, sustainable – for all of Scotland and for all of Scotland's animals! We're working for food justice and a fairer and more sustainable food system in Scotland and beyond.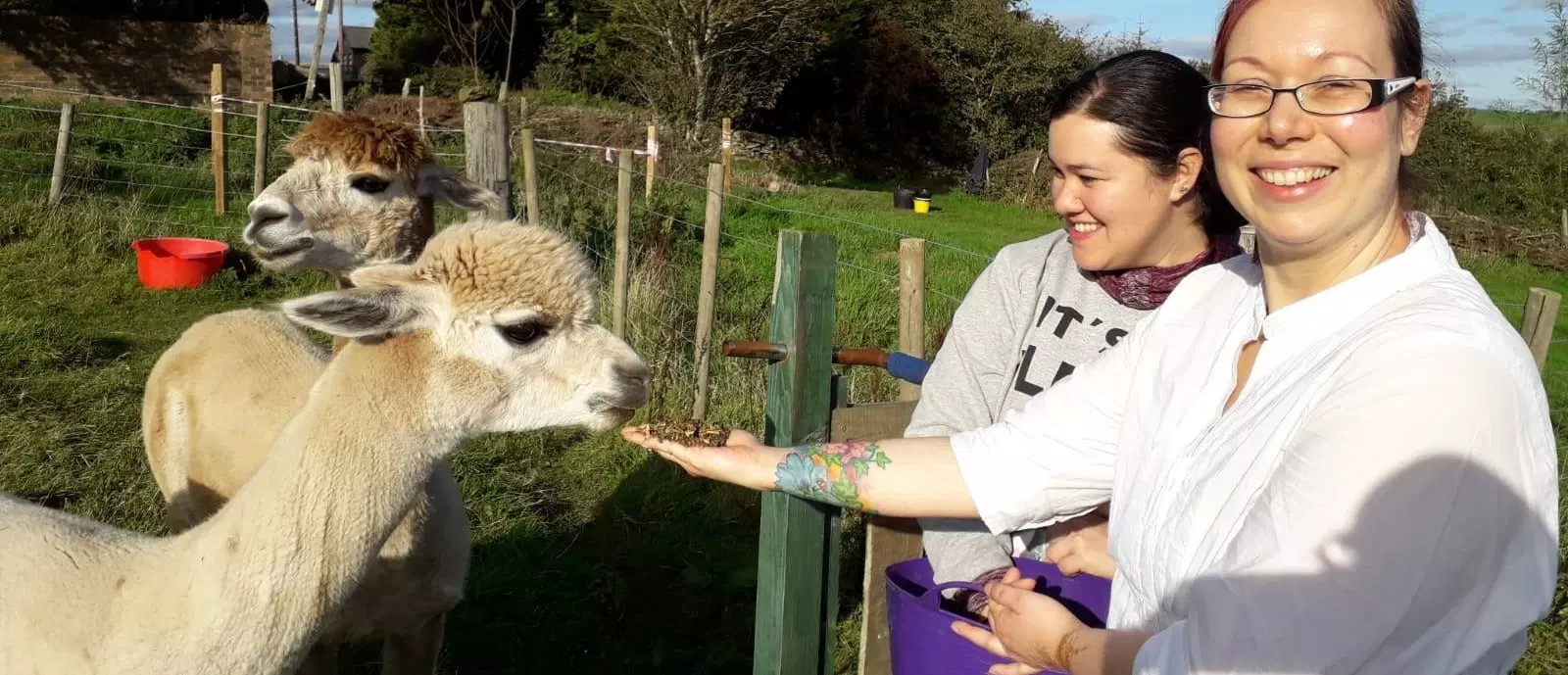 ALPACA CARE
The tenets of the Yoga literature exhort us to respect all forms of life. We are trying to implement the principle of Ahimsa (do no harm to others) here at Krishna Eco Farm. An opportunity arose to give sanctuary to some Alpacas, who have now been living with us since October, 2017.
​​
The alpaca (Vicugna pacos) is a domesticated species of South American camelid, similar to, and often confused with, llamas. However, alpacas are often noticeably smaller and more friendly. Even still, the two animals are closely related. There are two breeds of alpaca: the Suri alpaca and the Huacaya alpaca. Our Alpacas are of Huacaya breed. They typically live in the mountainous regions in Peru, therefore they feel at home on top of the hill at our farm.
​​
Alpacas are in general very organised and neat. When they defecate they usually designate one place, even if they need to walk farther away to answer the call of nature. Their waste is then collected and used as garden fertiliser, which is their valuable contribution to the Farm.
​​
Alpacas are very social beings and like to spend time with each other. Each of them have their own personality and character.
​
We enjoy looking after these beautiful creatures and love caring for them. We invite you to do the same.
OUR ECO TECHNOLOGIES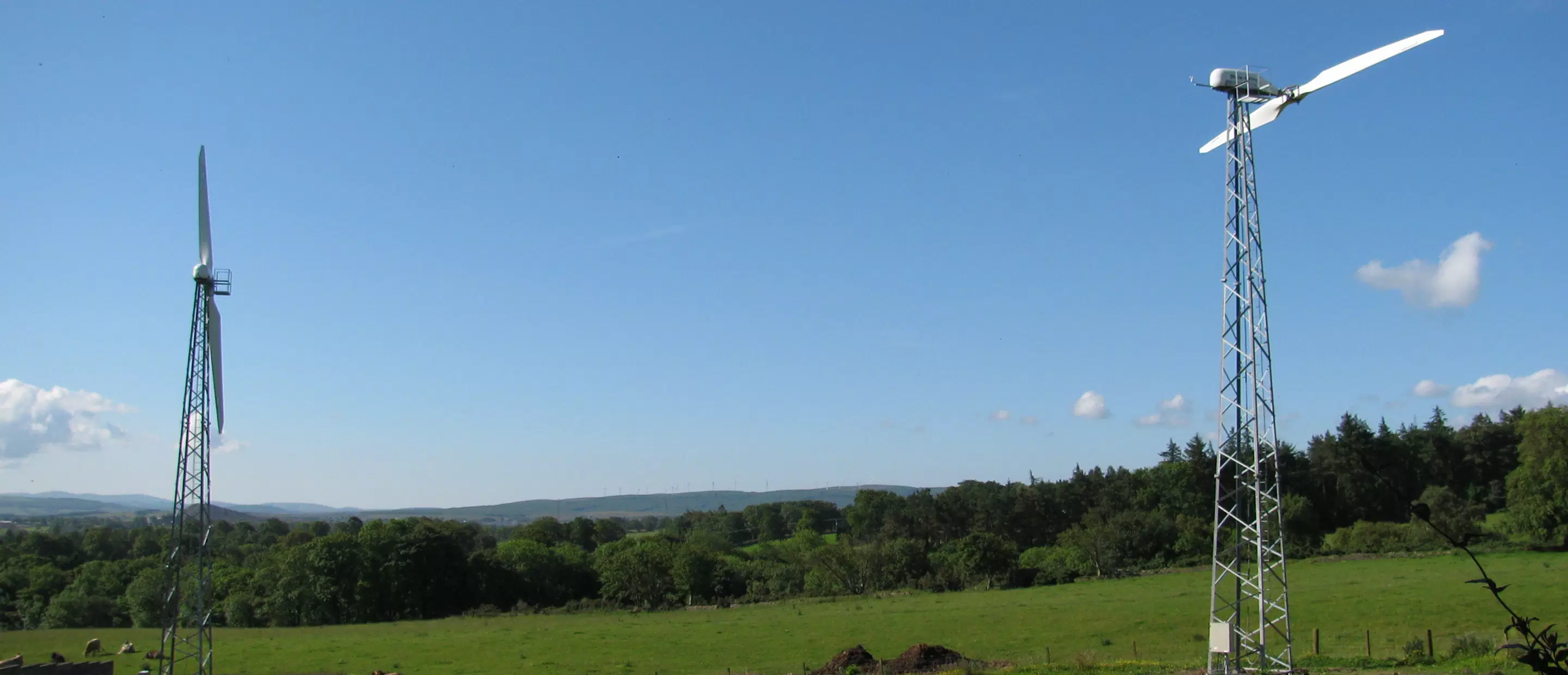 WIND TURBINES
To help reduce the environmental impact of our electricity consumption, in 2011, we installed two Gaia 11kW wind turbines with the financial backing of Energy Saving Trust (EST) Scotland to help generate green electricity.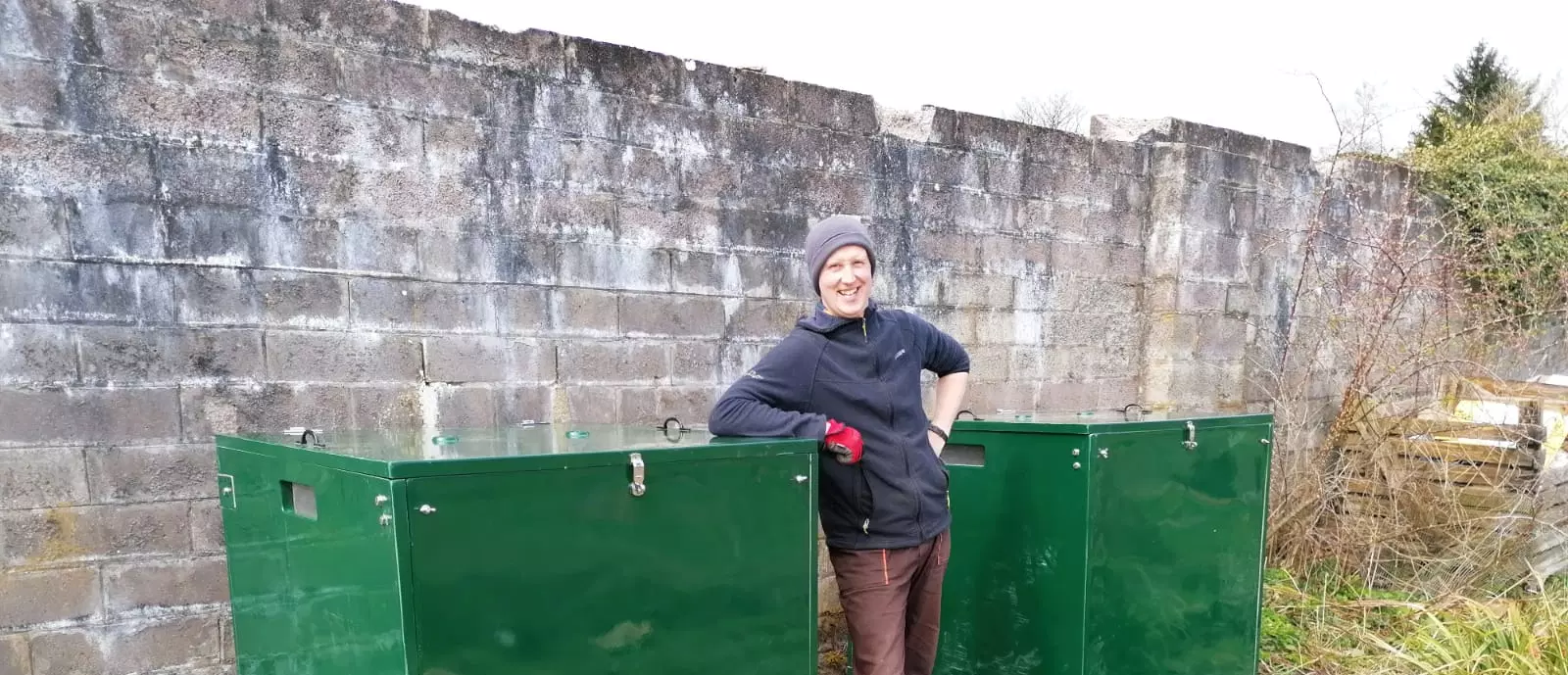 FOOD WASTE MANAGEMENT SYSTEM
We found a solution that addresses two issues – our food waste management and production of bio-fertiliser. We have now installed a thermophilic aerobic in-vessel composting system, which uses principles that have been the mainstay of many regenerative agricultural ecosystems. Richard Higgins (Good Gardeners International), who is one of the most knowledgeable researchers of this science, has designed the hotboxes which maximise the quality of the compost whilst maintaining an odour-free and rodent-secure working environment. By making a specific blend of cow dung slurry, garden waste, ash, food waste etc in the hotboxes, bacteria and fungi can reproduce rapidly in the compost to eliminate bad odours and destroy pathogens. Thereafter, proto-compost is forked out onto the soil to allow the earthworms to do their work of creating a perfect growing medium and non- violent pest repellent. We hope to be able to provide a service to neighbouring rural households who want to eliminate food waste to landfill and to landscape gardeners who have to pay to have their green and brown waste uplifted.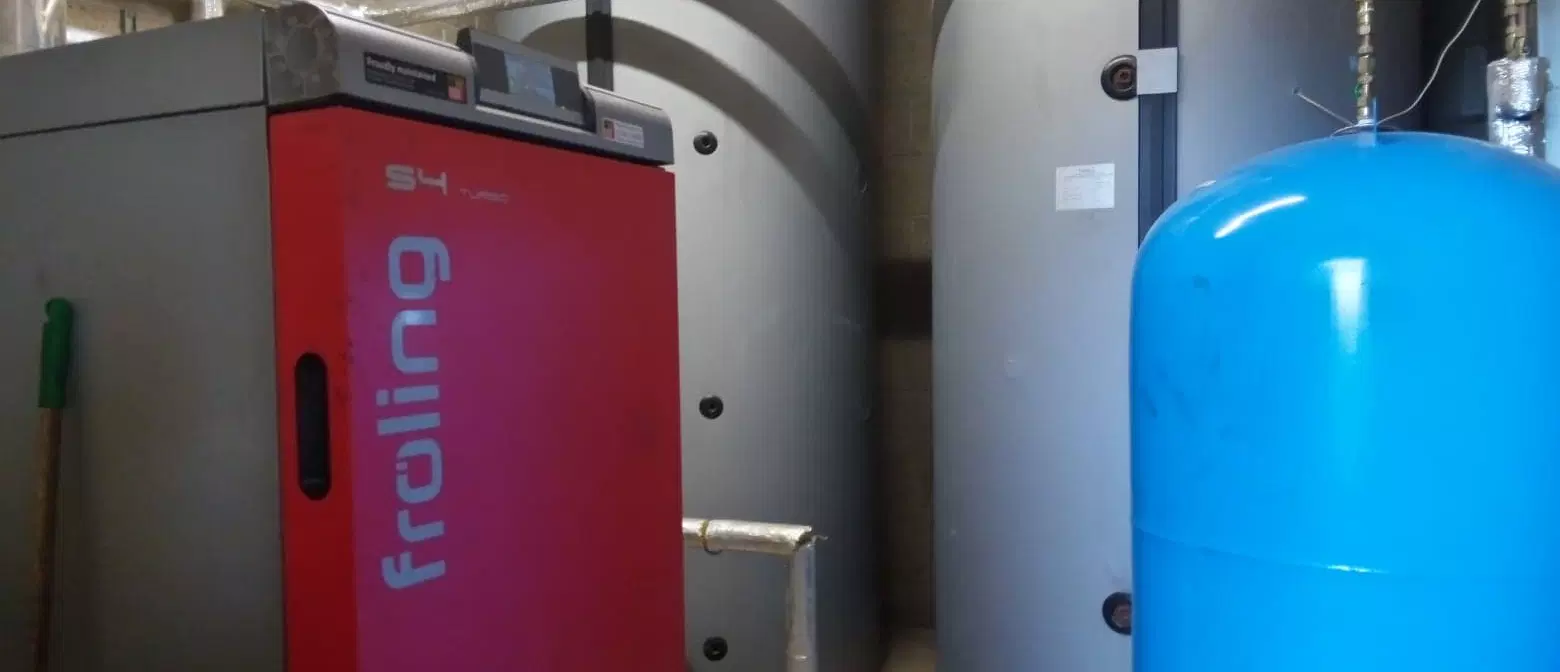 BIOMASS BOILER
Endeavouring to be a low carbon community, some of the major buildings at Krishna Eco Farm have undergone reconstruction and have been insulated to minimise the heat loss. The heating and hot water are supplied through insulated pipe-work from a 50kW Log Gasification Boiler which has a 4400 litre thermal store. The boiler and thermal store are in a containerised unit within the large warehouse where we cut and store our logs. The boiler feeds the under floor heating system and radiators.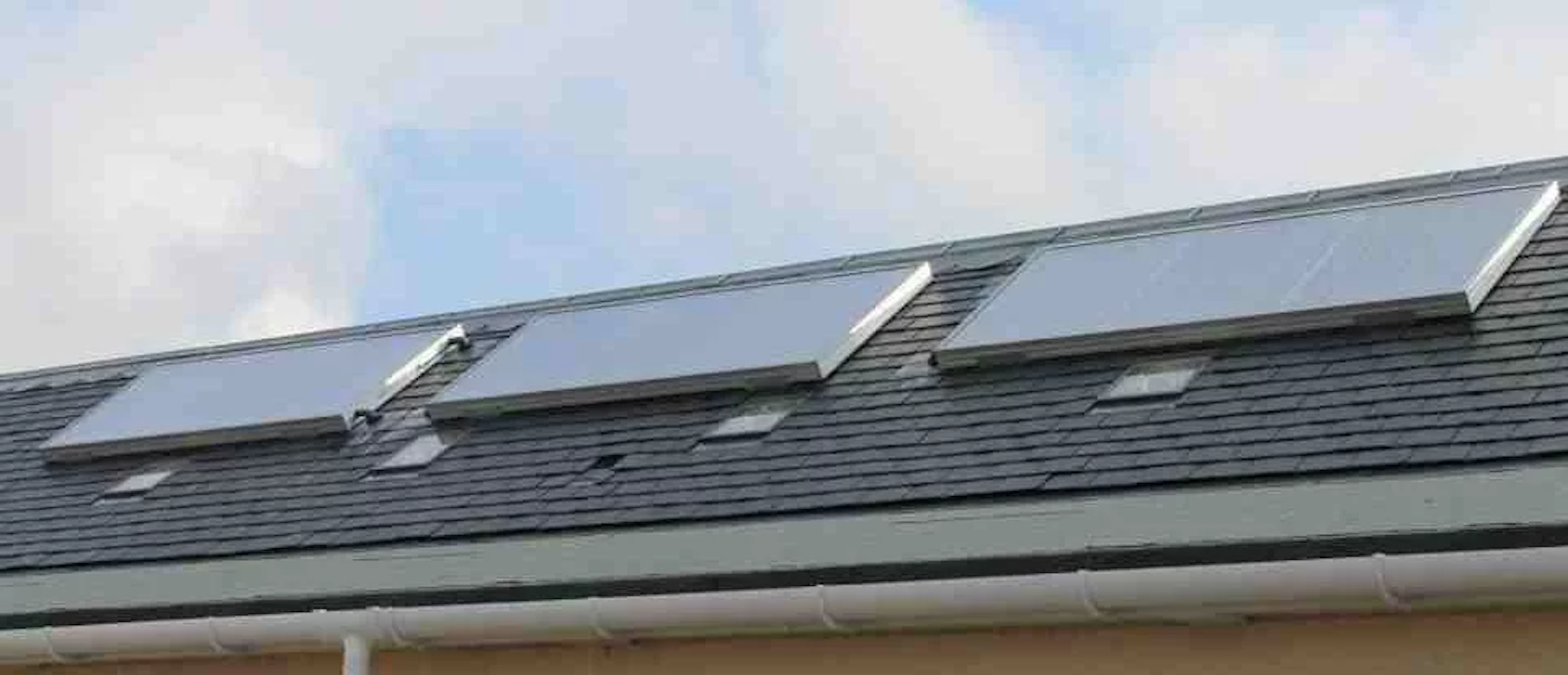 SOLAR THERMAL PANELS
Solar Thermal Panels have been installed on the south facing roof of Gouranga Hall. These supply domestic hot water and pre-heated water to the log boiler.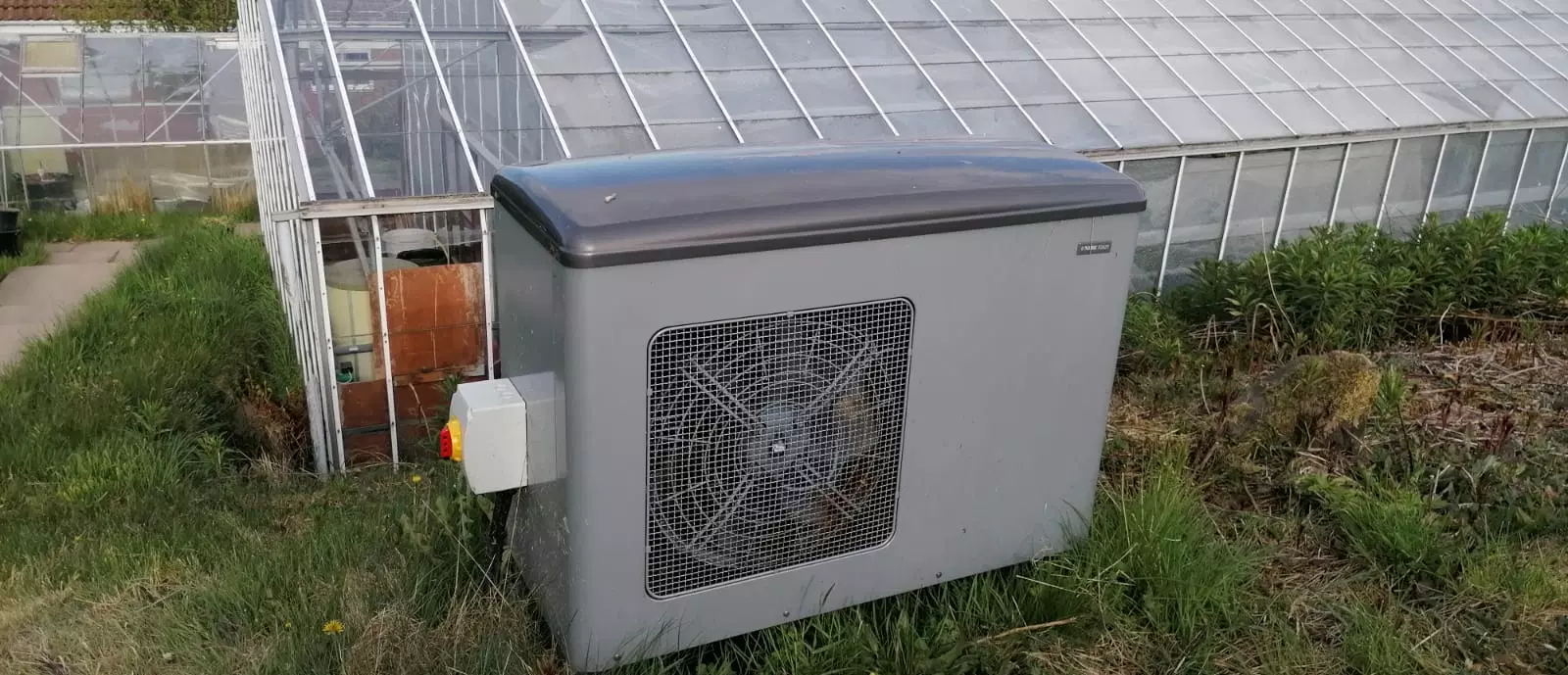 AIR SOURCE HEAT PUMP
One of our three greenhouses is heated via an Air Source Heat Pump (ASHP). It supplies a heated floor specially designed for greenhouses and destratification fans on the ceiling to minimise heat loss. This allows growing to continue even in the winter.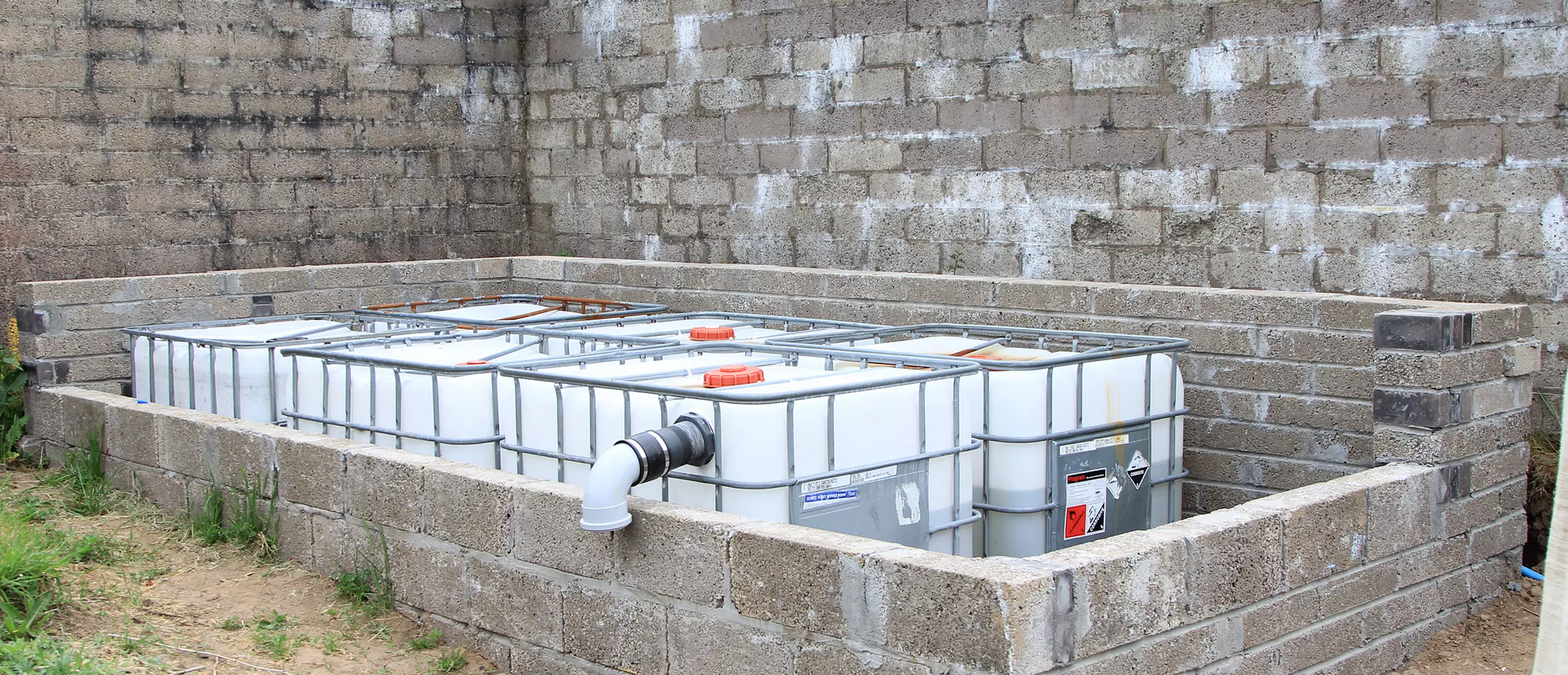 IRRIGATION SYSTEM
In order to meet irrigation needs of the walled garden, rainwater is collected from the roof of Gouranga Hall. It is stored in water tanks totalling 6000 litres. It is then distributed through a network of pipes and taps.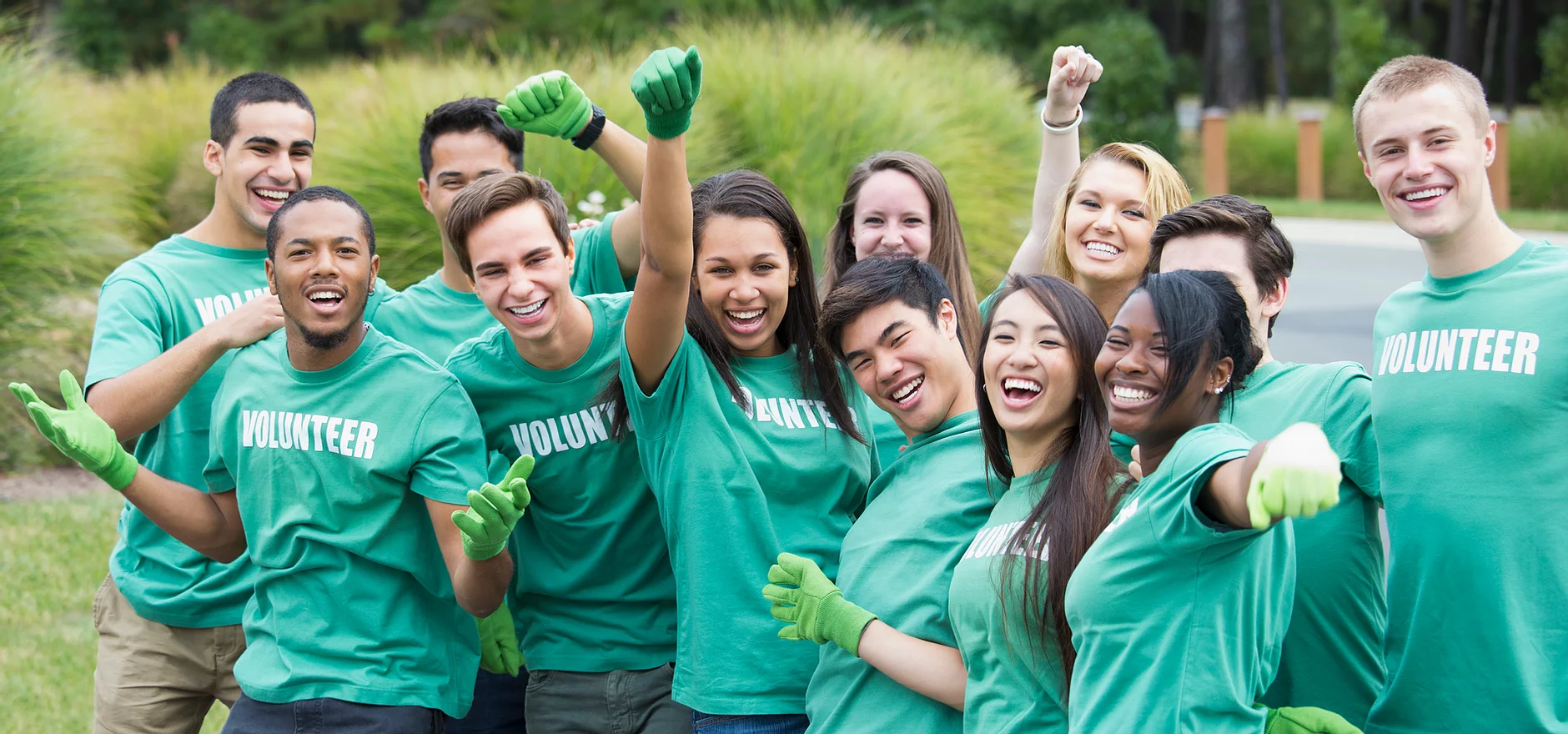 VOLUNTEER OPPORTUNITIES
We invite you to experience an alternative lifestyle that benefits your body, mind and soul and is based on the motto 'simple living, high thinking'. It is a unique chance to get out of the rat race and see things from a new perspective.
We are still in the very early stages, however in the long-term we are aiming for self-sufficiency. The eco-farm provides good opportunities for self-development and using your initiative.
We invite volunteers to learn new skills and to share their present skills to develop this project. The Eco Farm includes a walled garden, green houses, a meditation garden, energy saving technologies, alpacas and an ashram for spiritual practices. If you prefer fruits over alcohol, fresh air over cigarettes, our famous veggie food over meat and would like to experience a detoxing retreat then the Krishna Eco Farm is for you!
In response to the pandemic, we decided to take our eco farm project forward and we ask volunteers to work 6 hours a day, 6 days a week including cleaning up after meals. Details of work offered may vary according to season, weather and individual capability. An especially busy time is during planting and harvesting. The range of activities include seed sowing, harvesting, digging, weeding, landscaping, logging, site maintenance, cleaning, building, graphic & web design and even garland making. We also have a rolling calendar of festivals and events and require assistance in pre-event and event organising as well as in take-down.
IF YOU ARE INTEREST IN VOLUNTEERING, PLEASE DROP US A MESSAGE BELOW AND WE WILL SEND YOU AN APPLICATON FORM.