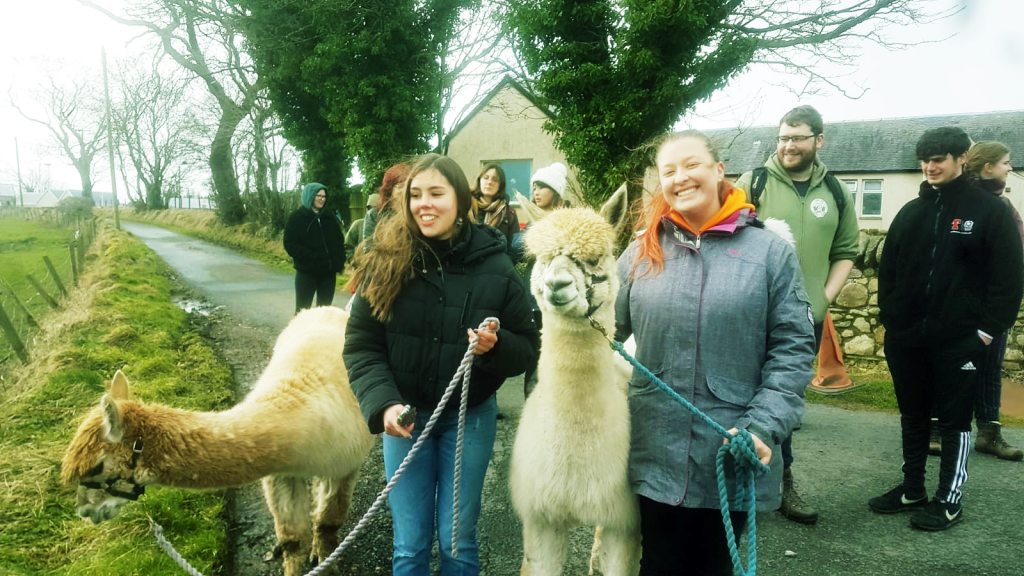 In March this year, just before lockdown restrictions being put in place, sixteen student members of the Glasgow University Zoological Society visited Krishna Eco Farm for a day retreat.
The day's activities included a delicious vegan lunch, a tour of the farm's gardens and green technology with Steve, an alpaca walk with Tony, and making pottery with Bert from Dundee – a big big thank you to Bert for coming and helping!
The highlight for most of the students was the alpaca trek. But the fun was not limited to the students; look how happy Goura and Balaram (especially Balaram) were during the walk. You can notice their smile in the picture above. They love meeting new people and are always keen to be fed some apples.
A big thanks also to Megan, the president of the Zoological Society, for helping to organise the event.
If you are interested in organising a visit to the Krishna Eco Farm, you can email us on krishnaecofarm@iskconscotland.org. Goura and Balaram will love to meet you!