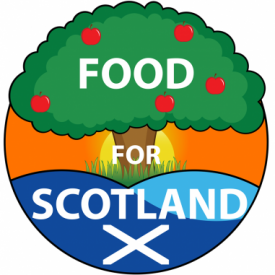 Our charity has been distributing food since 1989. However, to increase and focus our efforts we started the 'Food for Scotland Project' in March 2018 to give free healthy and nutritious meals to the homeless and people on low-incomes.
It is a locally run food distribution project based in South Lanarkshire, Lesmahagow. We provide hot, nutritious, plant-based meals for those in need.
The mission of the 'Food For Scotland' project is to propagate violence-free (ahimsa) living which includes
1) feeding and helping the needy
2) promoting healthy and sustainable diets
3) taking care of the environment
We distribute free plant-based food at homeless shelters and universities. We also organise fundraiser events which promote violence-free diets and lifestyles. All profits from these events go to support our free food distribution and construction of a purpose built kitchen at our organic eco farm in South Lanarkshire (planned for 2021).