Thanks to the Community Climate Asset Fund (CCAF) we have installed the following new structures at our Eco Farm:
1) Polytunnel. As we all know very well – weather in Scotland is very unpredictable. This significantly reduces the growing season. Polytunnels are great solutions to address this challenge. We have built this large 20m x 3.5m polytunnel in the middle of July. This will help us to start planting and growing early. In spring we will be planting tomatoes, cucumbers, courgettes, sweetcorn and French beans.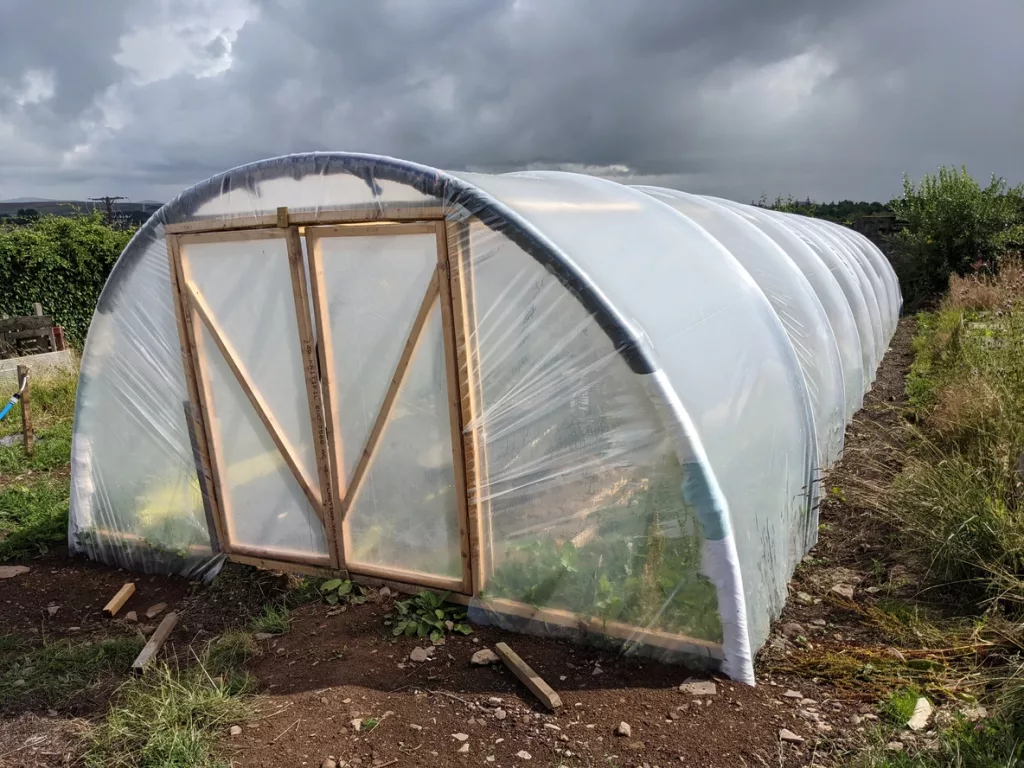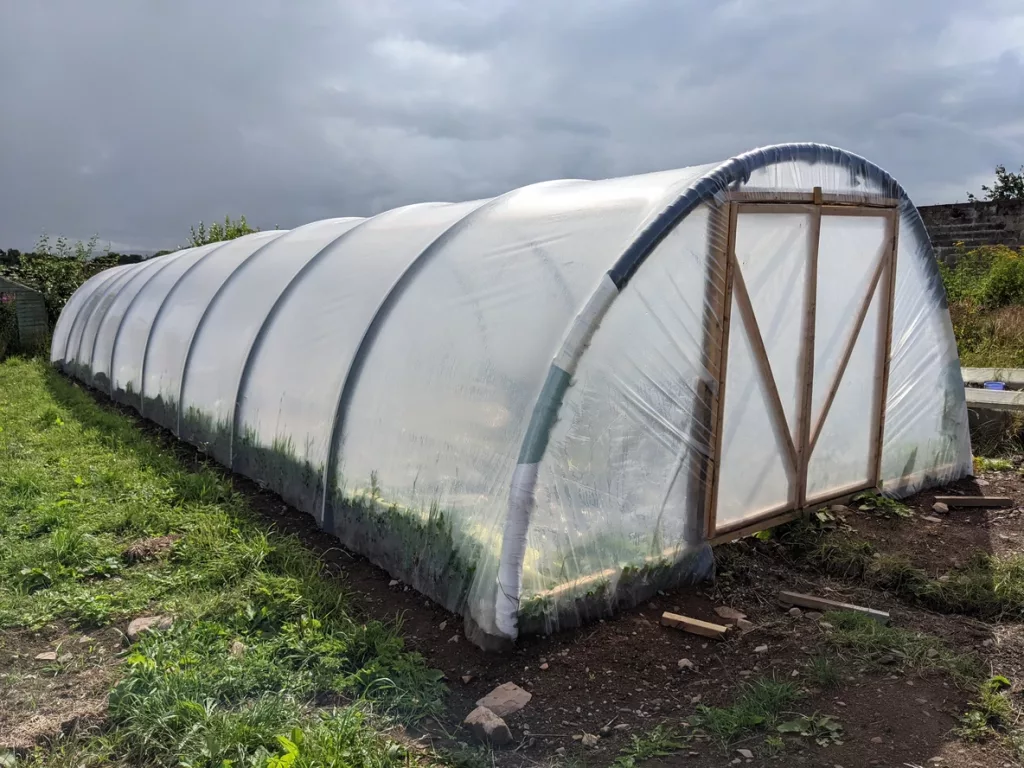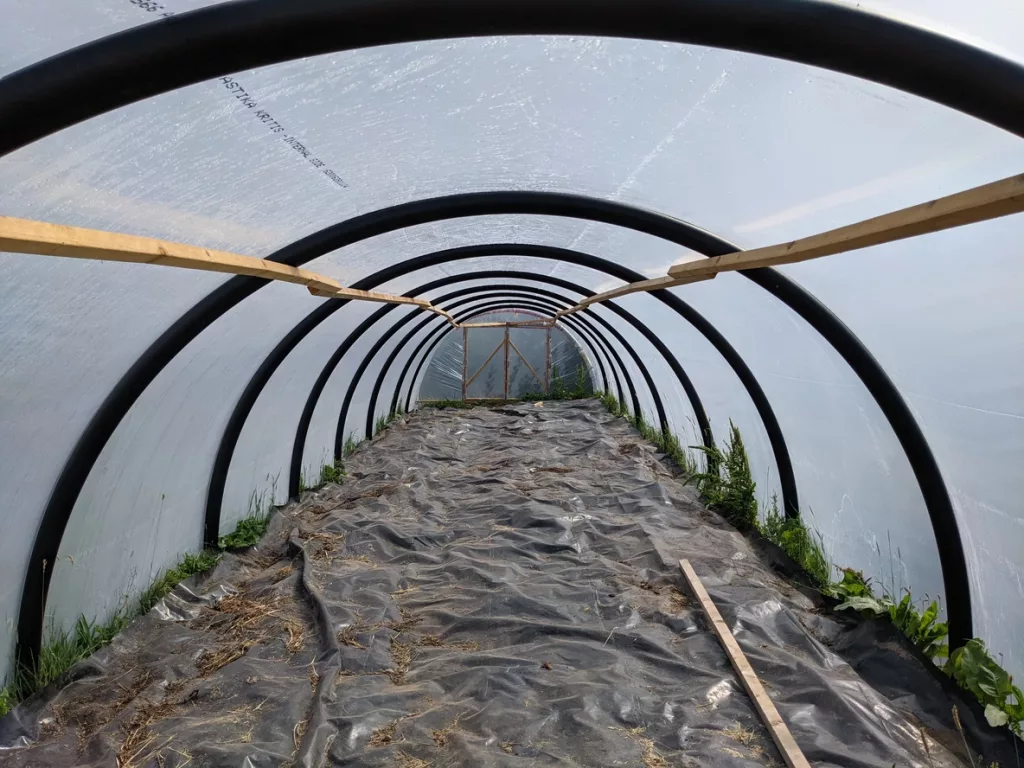 2) Compost Storage Bays. To build these we used second hand railway sleepers. This will help us keep organised, neat and tidy at our farm. The bays will be used for the deliveries of compost, wood chip for making compost, council compost and organic cow dung.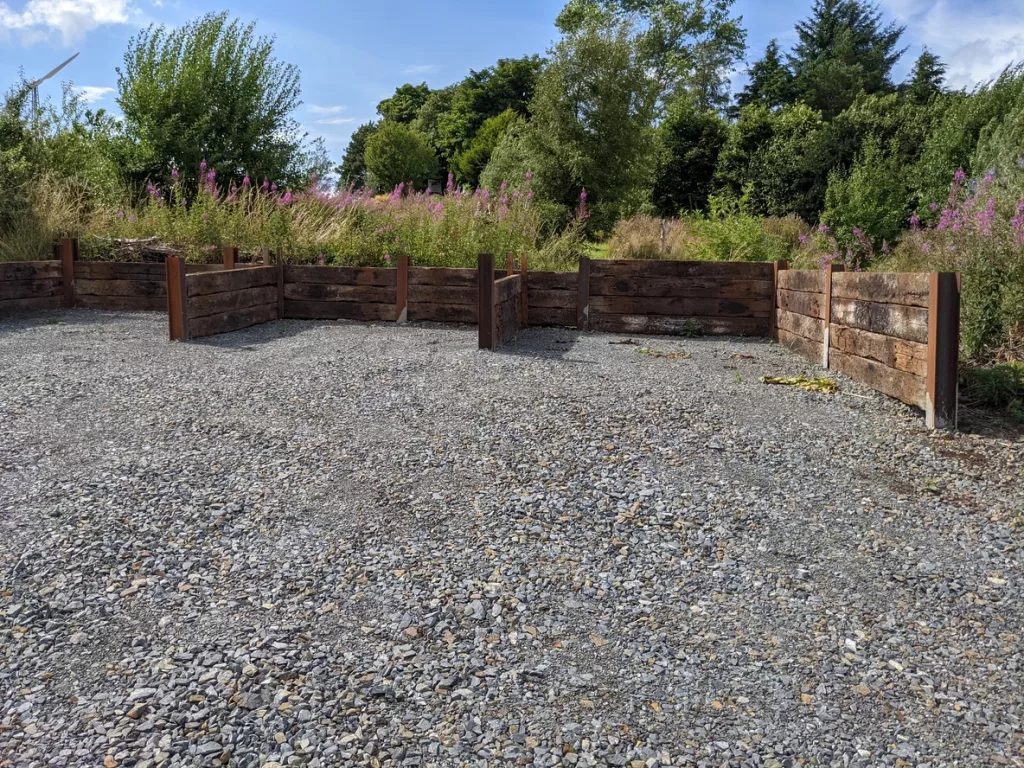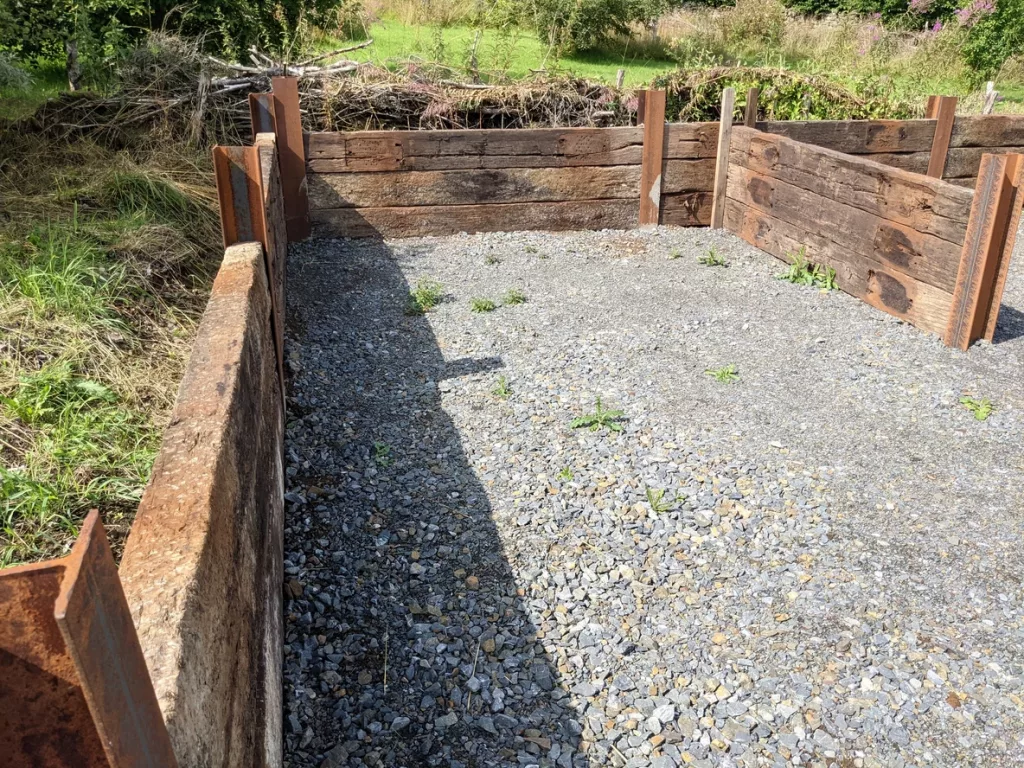 3) Raised Beds. Raised beds are very handy to make the garden much more organised and tidier. They are also good for drainage. We have built more raised beds in our permaculture garden and covered them with three layers of cardboard and straw mixed with alpaca droppings. This kills the weeds, keeps the soil clean and adds to fertility and the carboard will rot in due course. We will be growing lavender, thyme, lovage, buckwheat, flax, rudbeckia, echinacea, calendula, borage, rhubarb, honeysuckle and perennial vegetables such as taunton deane, kale and sea kale.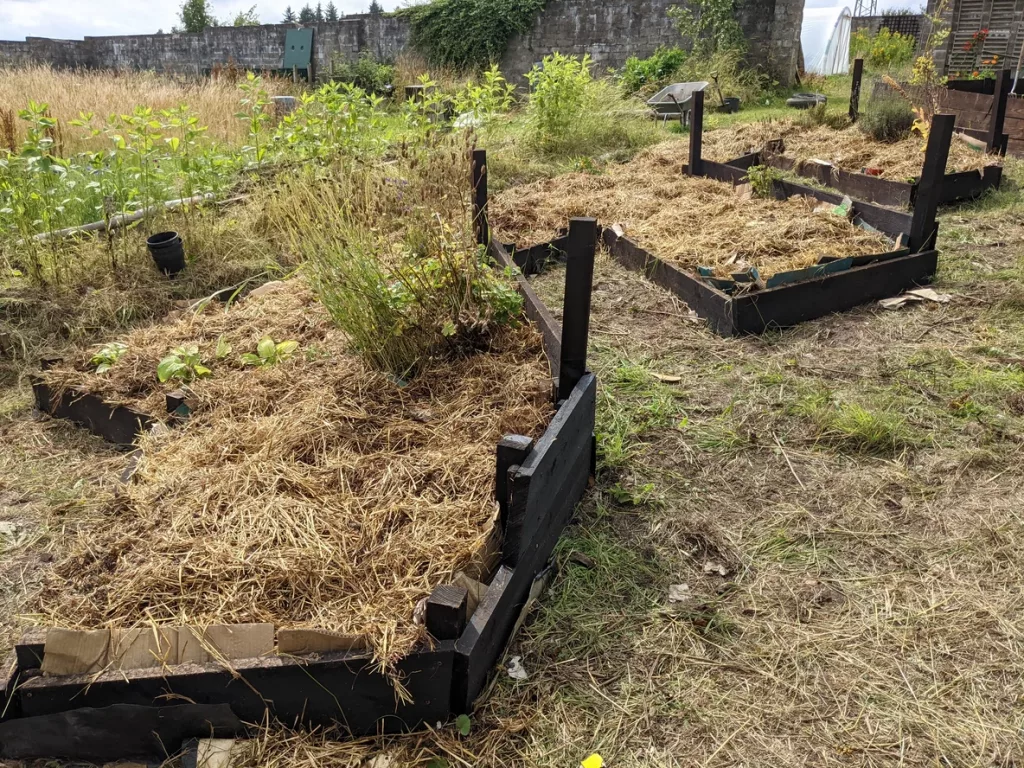 4) Arts and Crafts space. This will provide a hands-on space to educate people in arts and crafts.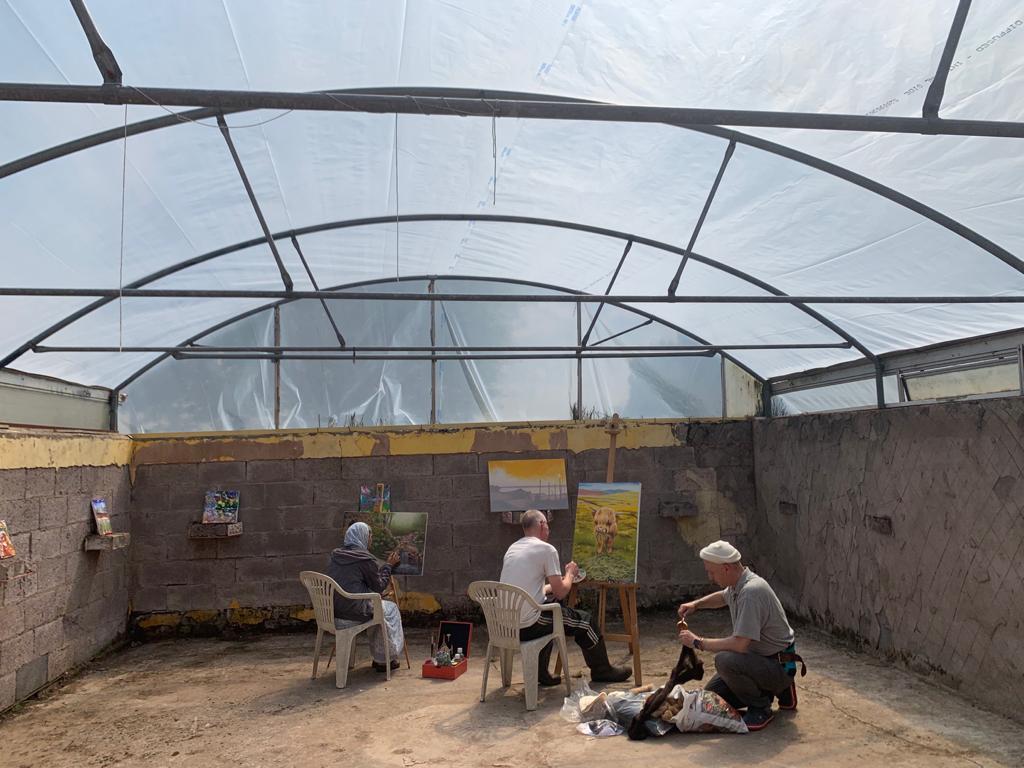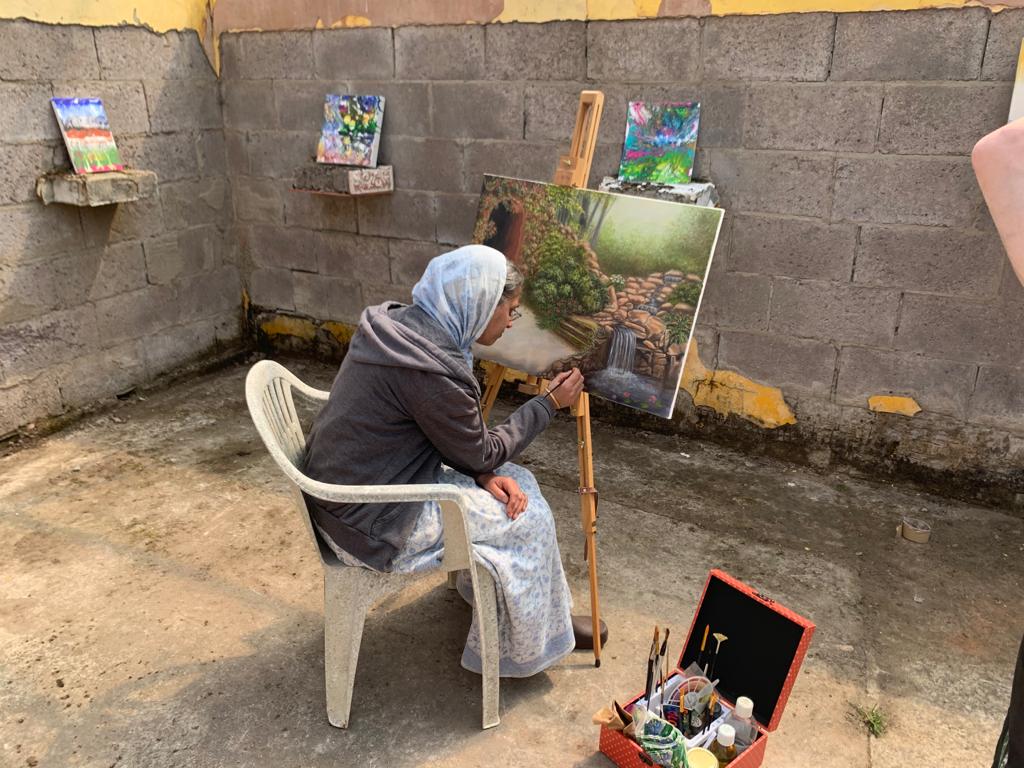 These developments fully complete all the assets that we have committed to install via the funding from the CCAF.
We are really grateful to the fund and are really looking forward to bringing more and more people to the farm to learn, practice and experience a more sustainable lifestyle and learn solutions and behaviours that reduce carbon footprint.
CCAF is administered by Keep Scotland Beautiful on behalf of Scottish Government.