We would like to take this opportunity to highlight one of our amazing 'Food For Scotland' project volunteers.
Ellie is 17 years old and, sadly, has been through much hardship. She knows what it's like to have no food. She says: "everybody deserves food no matter what the circumstances."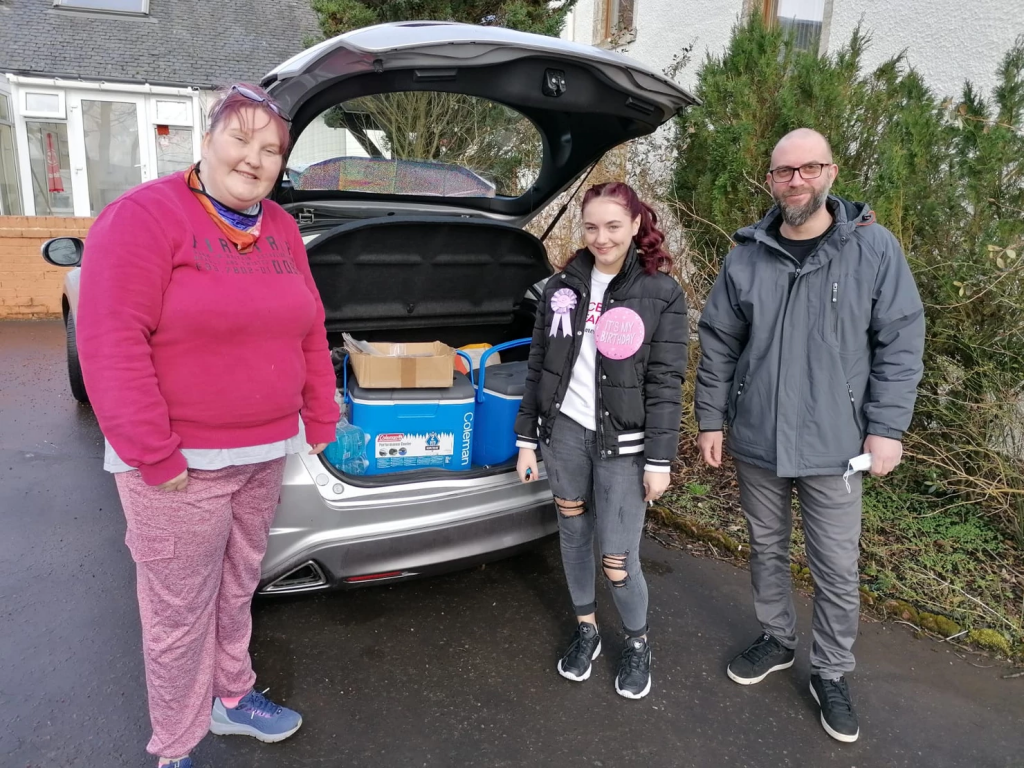 Ellie with her carers Laura and Pedro
When her carer, Laura, saw an advert on social media for volunteers to deliver free hot meals she immediately grabbed the opportunity to help others.
Laura is very proud of Ellie's dedication no matter what the weather. She even went out to help on her 17th birthday!
Ellie says that she has felt rewarded even though she is the one out helping. She hopes to continue serving the community and wouldn't change that service for the world.
She is hoping that with further donations to the charity, the meals could be more varied and a drink could be provided too.
We are are very grateful to Ellie for her help!